Elia, Ilaria & the Kids Having a Good Time at the Sea (or at least they try)
A downloadable game for Windows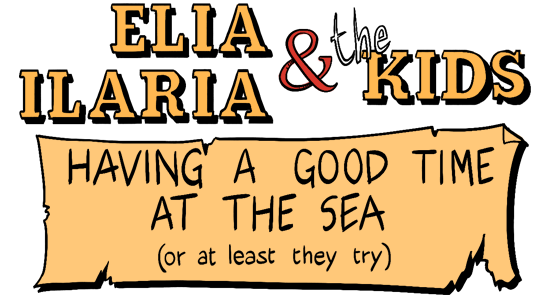 Finally it's Ferragosto, a holiday right in the middle of August! Elia has prepared everything for a one-day trip to the sea. Or so he thought...
Can you satisfy every request of the family before it's too late, and then enjoy a well-deserved day at the sea?
Made in two weeks for the AdvXJam.

Colours that you can count on one hand!
So many inventory items!
Stuff you can look at!
Stuff you can pick up!
A deep, touching, heart-wrenching plot!

Meet unforgettable characters and forget about them minutes later!

Lorenzo Boni: plot, coding, graphics, animations.
Slasher: testing.
Download
Click download now to get access to the following files:
Comments
Log in with itch.io to leave a comment.
Hey, what was the use for the PlayBob Magazine. I finished the game without using it
No real use for it really, it's just there as a joke. You can give it to people and use it on some hotspots to see the replies, but it serves no real purpose. :)

Thanks for playing!

I just played through all your games. I enjoyed them all. Thanks for making and sharing them to the world
Nice game enjoyed it, posted a short review (game_reviews page) on my discord server with more than 400 users, which I run for game devs to share their games and assets
https://discord.gg/C4dDmtcwAG
Okay now you're getting silly with the title lengths of your games!! :-D
Oh, you mean the title is too short? I definitely agree with you. ;)

I feel bad for Elia's plan BUT the game is fun so... Good work in the jam! :)

Thank you for your comment! Nice video, and useful too. I corrected a few issues I didn't notice after watching it!